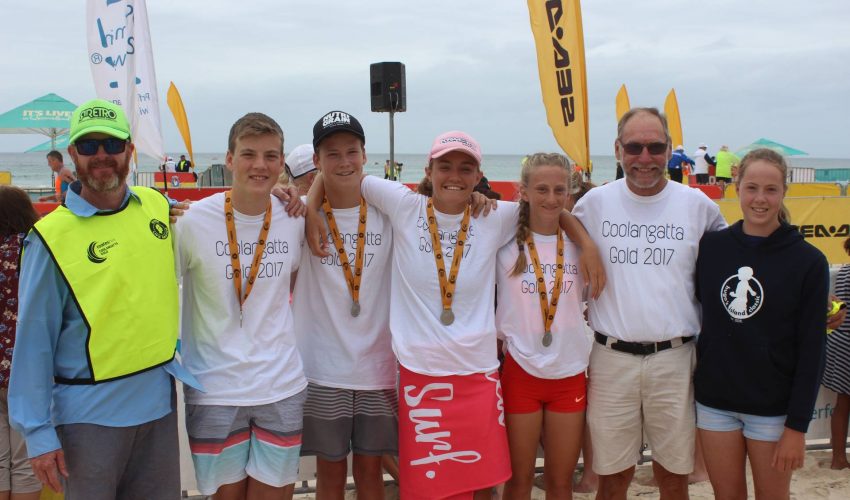 Sawtell Athletes at the 2017 Coolangatta Gold
The Coolangatta Gold is an annual surf-sports event hosted at Queeensland's Coolangatta SLSC.   The event is "one of the most challenging endurance races in surf sports".   The entire event however comprises 3 separate races:
The 'Short Course' – a 21Km race competing either as a team or as an individual (U19 and up).
The 'Long Course' – a 41.8Km race competing either as a team or as an individual (U19 and up).
The 'Youth Challenge' – a 1.65Km race competing as an individual (10-16yo).
Representing Sawtell in the Long Course, as part of an all girls team, was our wonderful President, Sheena McTackett.    Sheena completed the very challenging 6.1Km board paddle.
Representing Sawtell in the Short Course was one of our excellent coaches, Daniel Bannerman.  Daniel completed this gruelling Short Course as an individual, achieving an outstanding 7th place in the Open category.
Also competing in the Short Course was the Team made up of Sawtell's Abby McConnachie (ski), Kate Murray (run), and Lachlan Golding (board), and Coffs Harbour's Jacob de Dassell (swim).
In the Youth Challenge, Sawtell had Libby Waugh, Emily Meacham, Alyssa Golding (U15s), Levi Bannerman (U14's), Angus Waugh (U11's), Dave Howard (U12's).  All delivered a brilliant performance against some of the country's best athletes.
Many thanks to Sawtell's coaches Greg Russell, Sean Golding, Rob Lyons and Daniel Bannerman and Competition Managers  Sean and Leigh Golding.   Sawtell SLSC is indebted to you all for your enthusiasm, encouragement and support which seems to know no bounds.  Thank you.   See photos.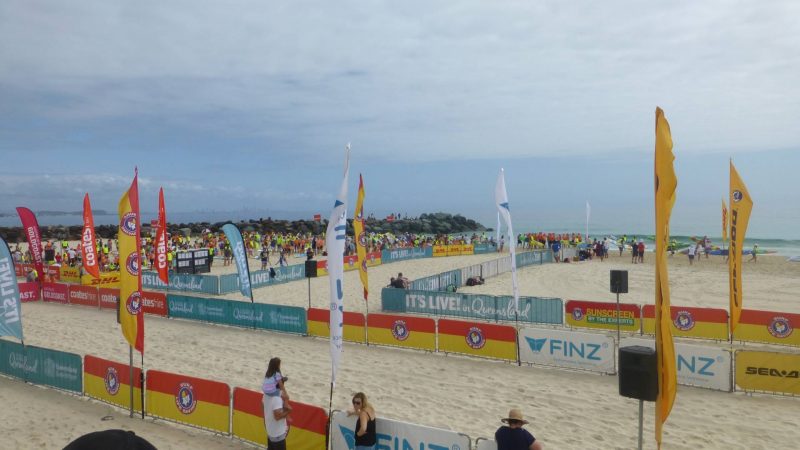 The 'cattle yards' that the runners must pass through toward the finish line.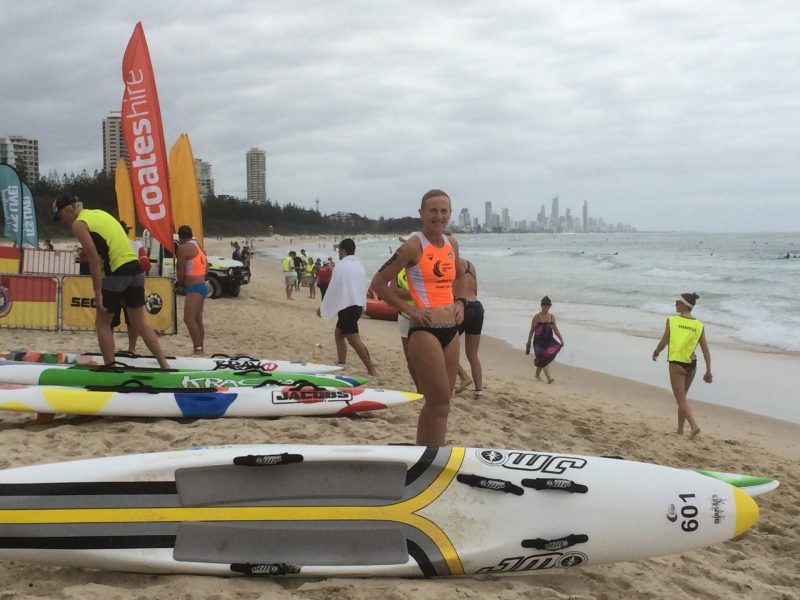 Sheena McTackett.  Sawtell SLSC President and Coolangatta Gold competitor.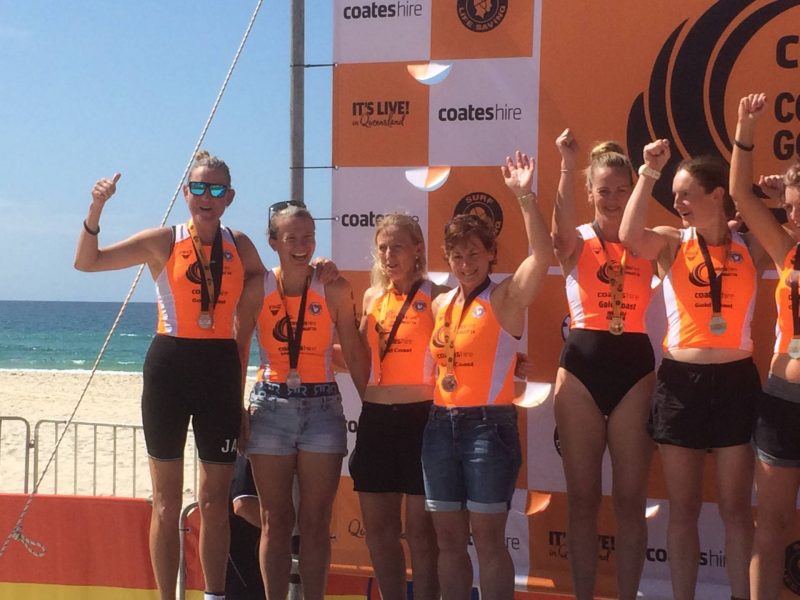 Sheena and Team.  Sheena paddled the 6.1Km board-leg of the Long Course.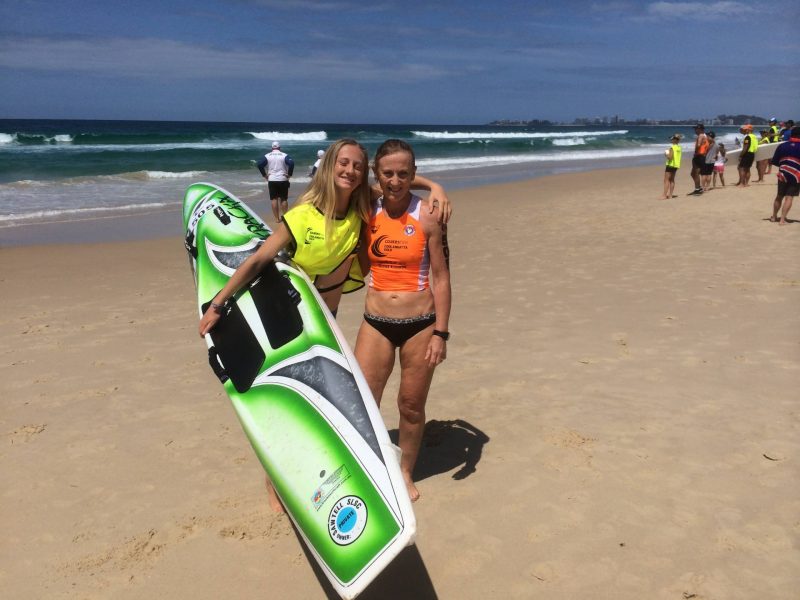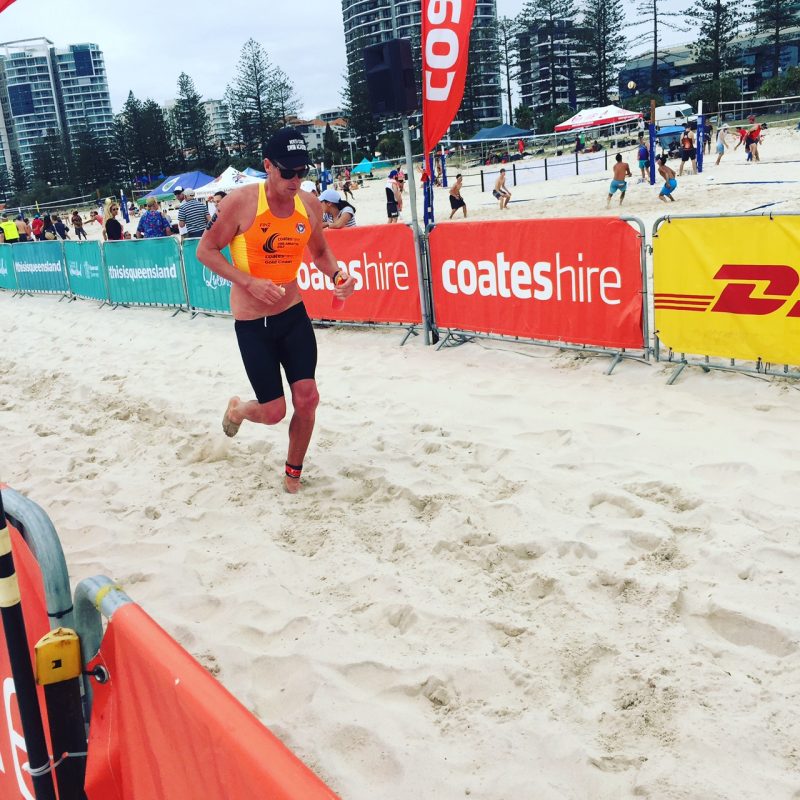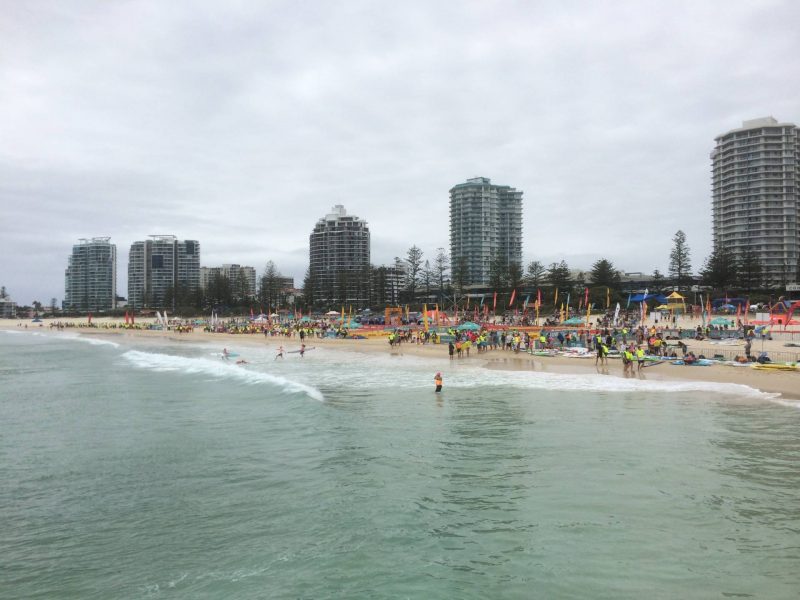 Coolangatta Beach.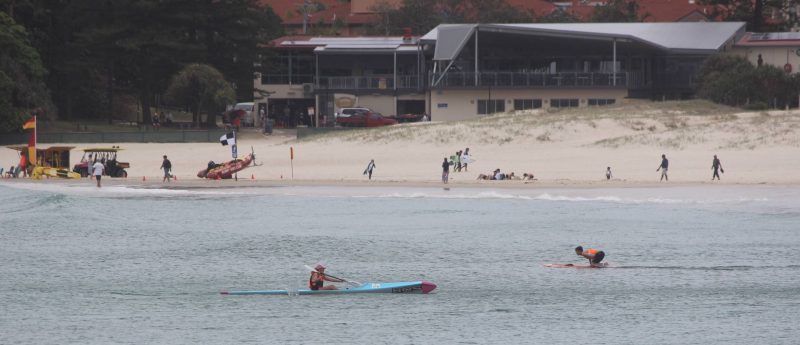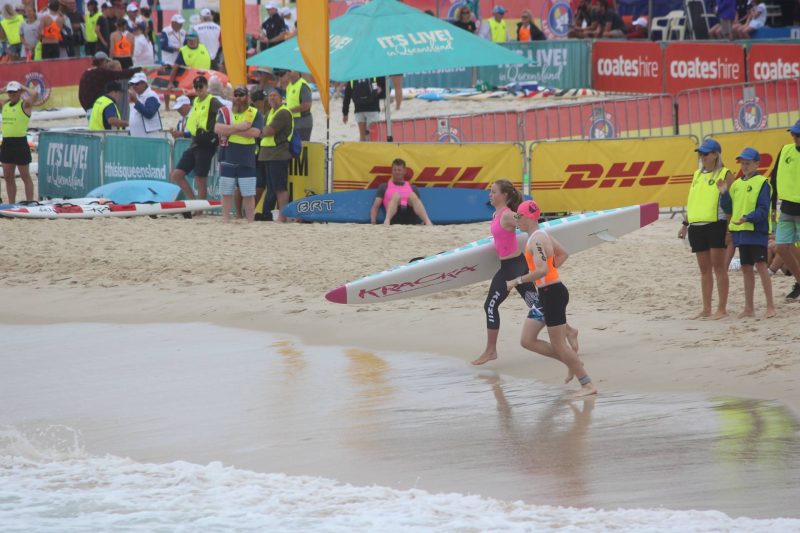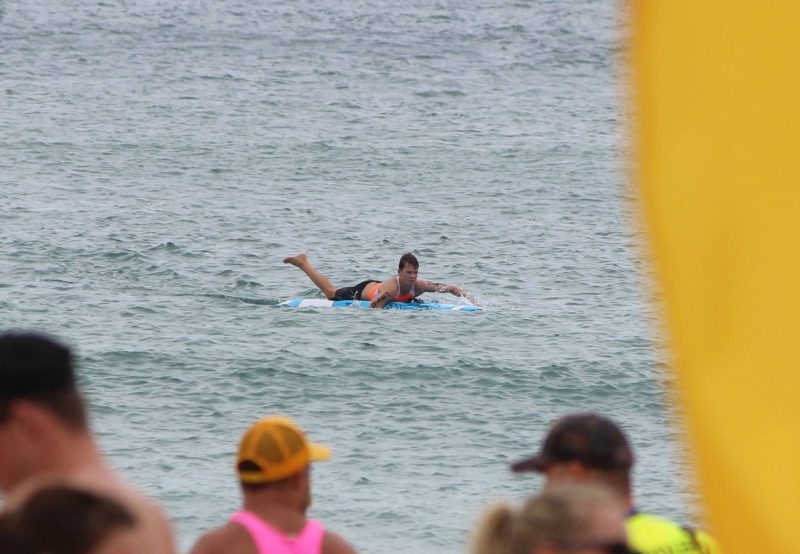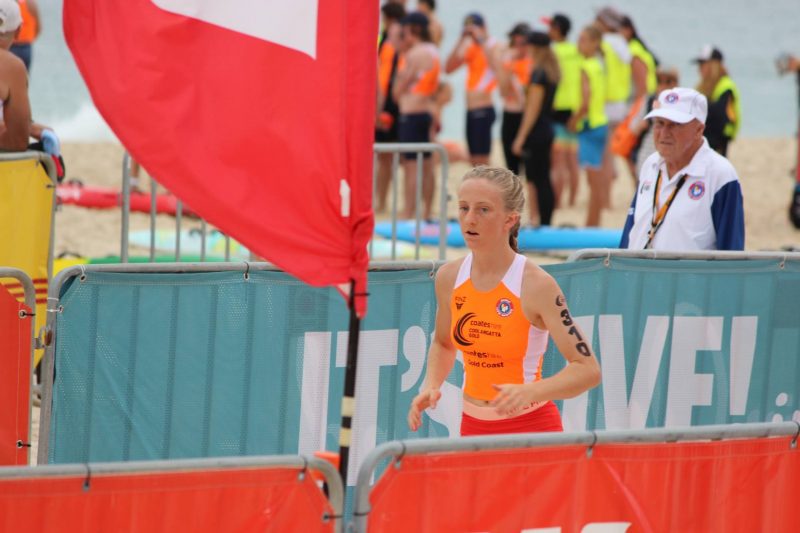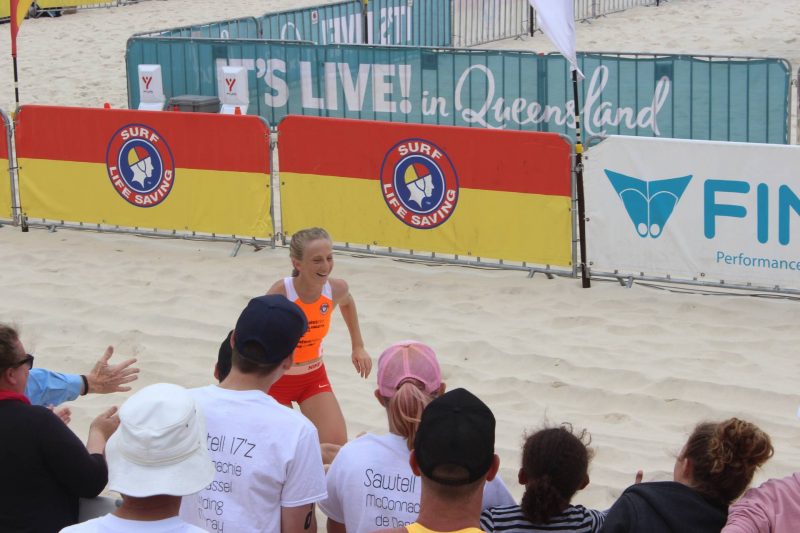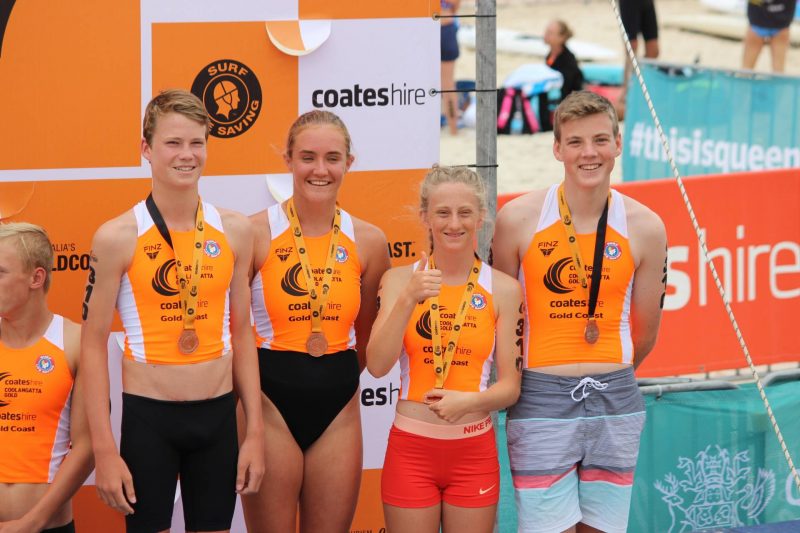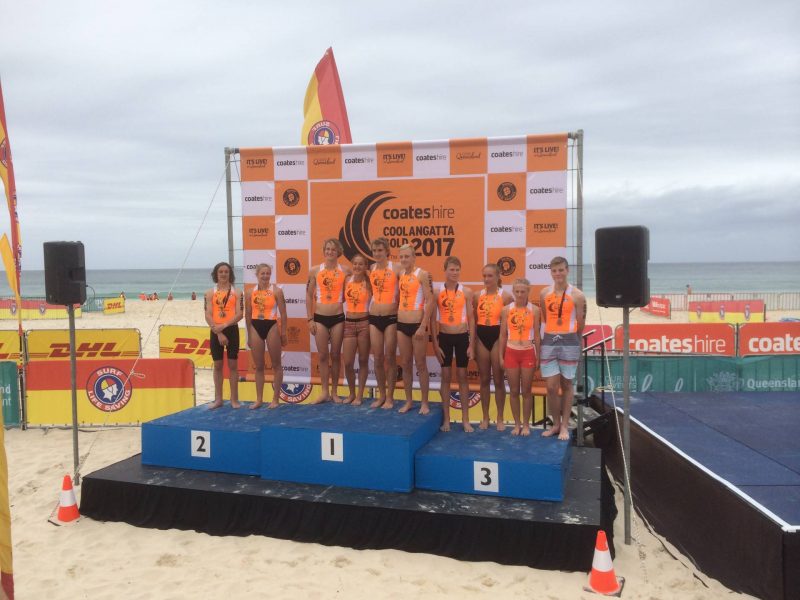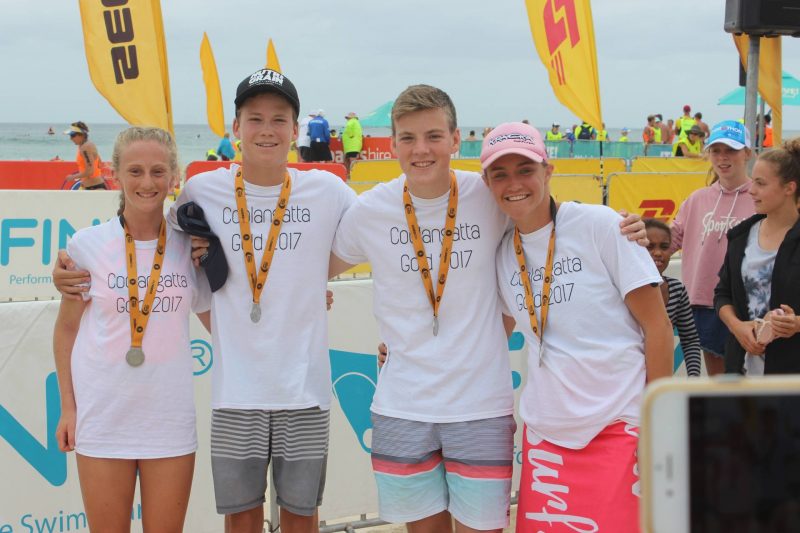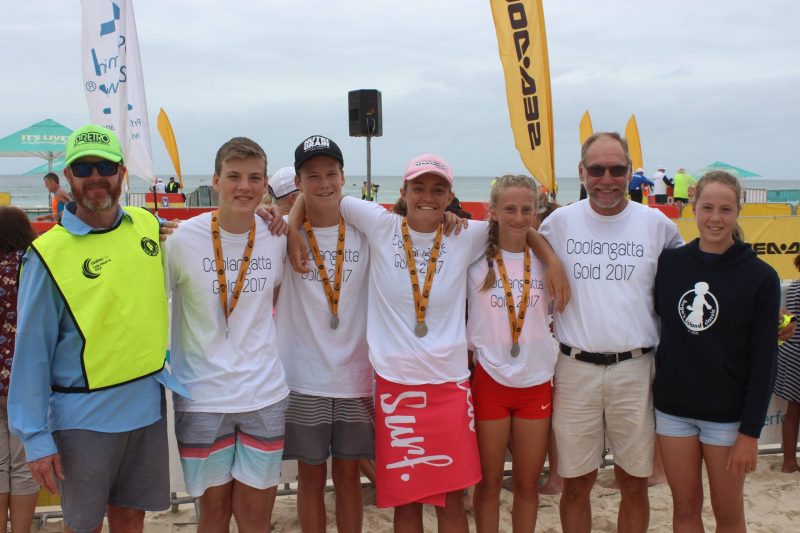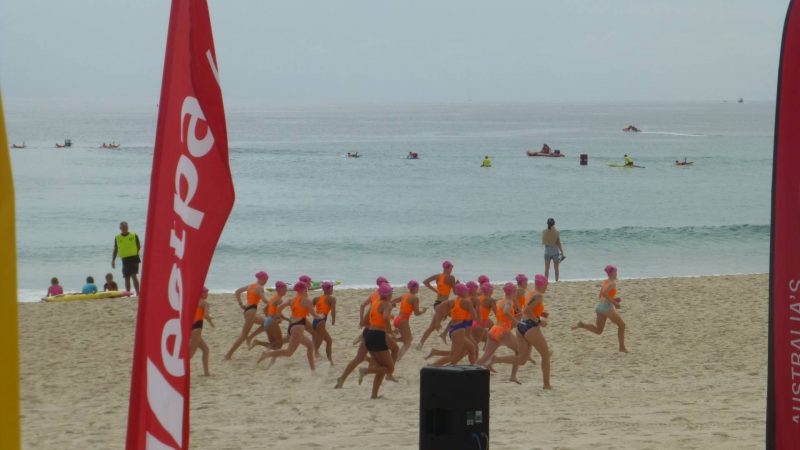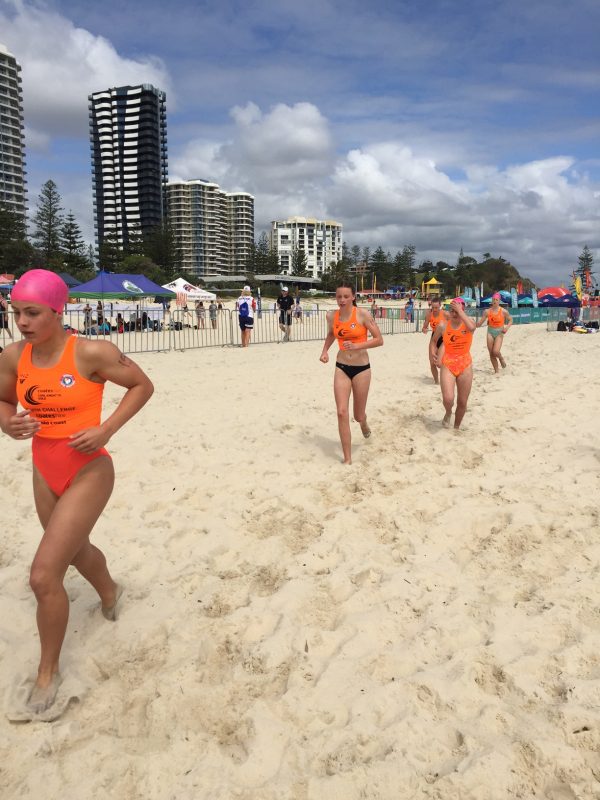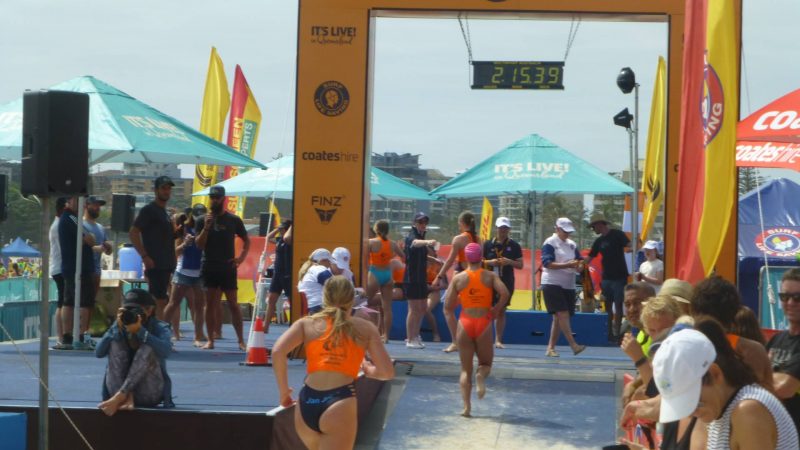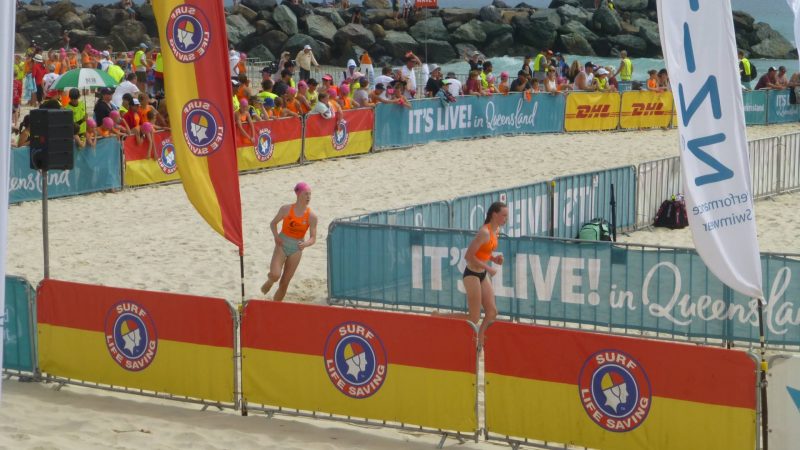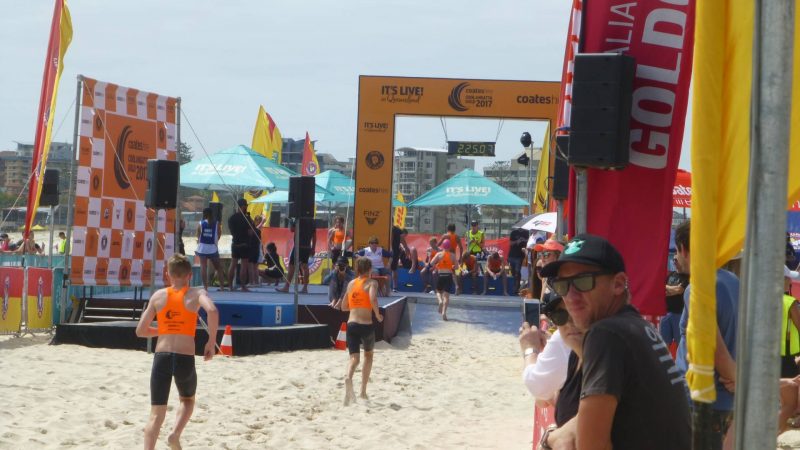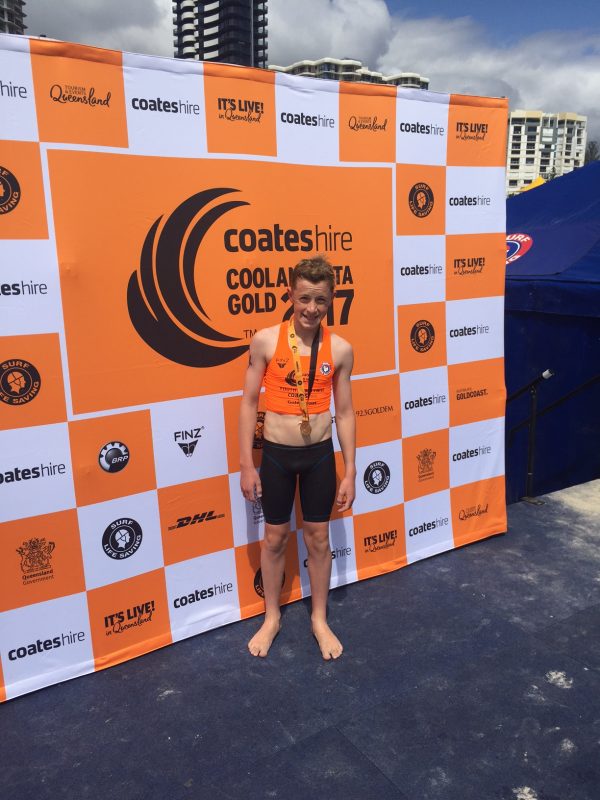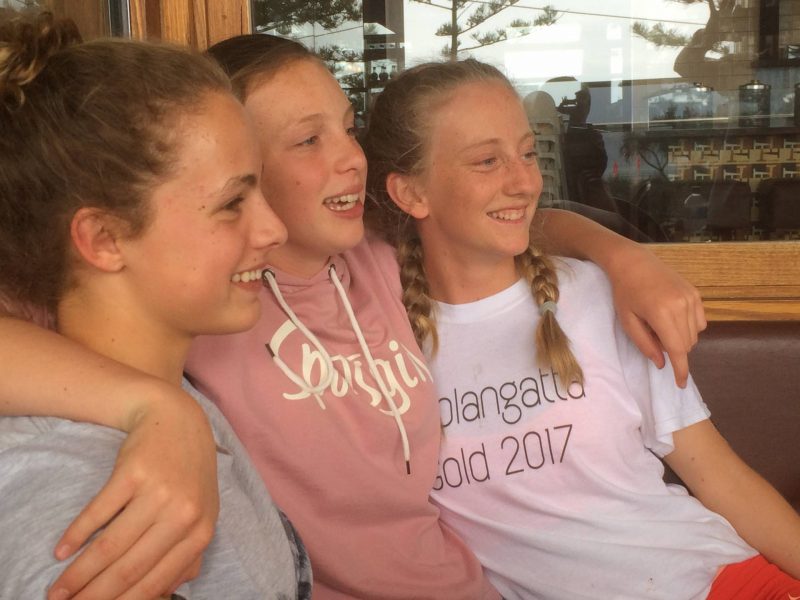 The 'Sawtie Surf Girls'.   Living it up at the 'Max Brenner Chocolate Bar'.  "Bring on the chocolate pizza!"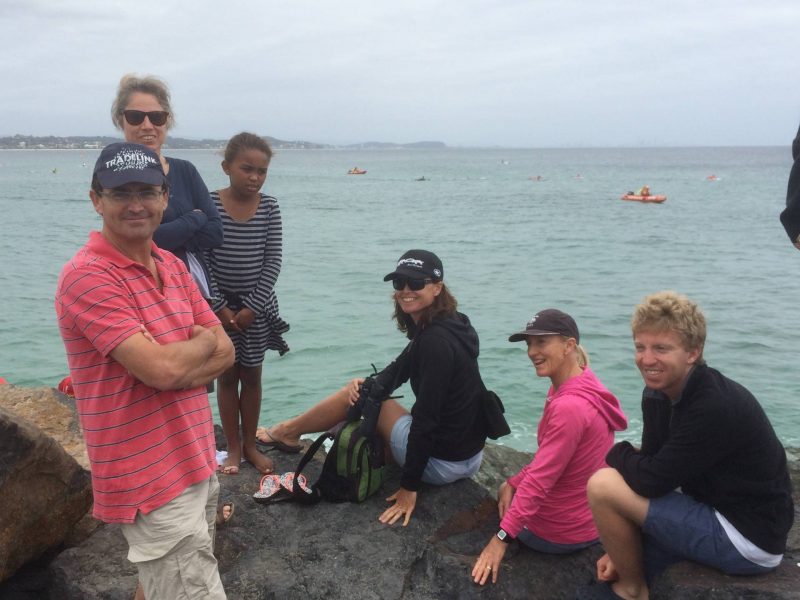 Some of Sawtell's cheer squad.